2014
Division I
Minnesota State
American Legion Baseball
Tournament Information
---

Congratulations to 2014 Minnesota State Champion,
Lakeville North
Also to Runner-Up, St. Cloud Chutes, Post 76.
Both teams will represent Minnesota at the
Central Plains Regional Tournament in Fargo ND, August 7-11th.
(Link to Fargo's Host web site)

Congratulations also go to the following:
Fred Wannamaker Outstanding Tournament Player:
Jeff Fasching of the St. Cloud Chutes;

Rob Wassenaar Outstanding Pitcher:
AJ Sayer of Lakeville North.

Third Place Team: Excelsior Post 259

Father Moran Team Sportsmanship Award:
Hutchinson Post 96

Take this link to follow the action in all Regional Tournaments across the Nation
(For further info / links to Regionals & World Series, including Division II, see the information further below on this page)
---
Last updated: 8/3/14, 5:45 p.m.
---

Proud Home of 5 National World Series Champions !!!
2011: Eden Prairie
2003: Rochester A's
1999: Tri-City Red
1983: Edina
1943: Richfield

Visit the Minnesota American Legion Baseball Home Page
and the MN Legion Baseball Facebook Page
---
---
2014 Minnesota State Tournament - General Info, Dates & Sites:

The 2014 Division I Minnesota State American Legion Baseball Championship Tournament is being hosted by Eagan, Friday, August 1st through Monday, August 4th.

Make sure to also visit the Eagan Host Committee's Tournament web site
for more information regarding tournament events, details and amenities!
---
TEAM CHECK-IN will take place on Thursday, July 31, 2014 at the the following location:

Eagan High School
(Adjacent to the Eagan Varsity Baseball field)
4185 Braddock Trail, Eagan, MN 55123


(NOTE: Although Team Check-in begins at 12:30, the Eagan Host Committee
is providing assigned check-in times to each of the participating teams.)

Members of the State American Legion Baseball Committee and the Eagan Host Commitee will be present at the main entrance to help direct teams to the correct designated areas. Players and coaches are to be uniformed at check-in, as team photographs will be taken at that time. (Teams needing a place to change before / after check-in and Opening Ceremony events and activities are welcome to use areas set aside for such within the High School. Please check the Eagan Host Committee web site for further details regarding Opening Day / Team Check-in activities.)

Information on ordering team photos will be provided to teams by the Eagan Host Committee during check-in. It is anticipated that photos may also be ordered after the tournament, by contacting the tournament photographer directly. (Check the Eagan Host Committee web site for any further info that may be available.)
THE ANNUAL TOURNAMENT BANQUET will be held that evening (Thursday, July 31st) at the following location:

Eagan Community Center
1501 Central Parkway
Eagan, MN 55121

Doors open at 6:00 p.m. (social hour), with dinner and the program beginning at 7 p.m. The keynote speaker will be Terry Ryan, General Manager of the Minnesota Twins. Master of Ceremonies for this event will be Jim Cunningham. (Participating players and coaches are to wear attire that is suitable for this semi-formal event -- dress shirt, pants, and shoes.).

All registered players (and up to 2 coaches) will be provided with tickets to the banquet by the Eagan Host Committee during team check-in.
Tickets for additional team coaches, staff / personnel, must be purchased as outlined below.

Parents, family, friends and members of the general public are also welcome to attend the banquet. The cost is $35 per adult, and $30 for those under 12 and over 55 -- tickets must purchased through the Eagan Host Committee's web site below.
THE OFFICIAL TOURNAMENT HEADQUARTERS HOTEL, at which qualifying out-of-town teams will be lodged, is as follows:

Best Western Plus - Dakota Ridge Hotel, Eagan
3450 Washington Drive
Eagan, MN 55122

(Qualifying teams will receive specific information pertaining to their lodging accomodations, following completion of their Sub-State Playoff Tournament.)


REFERENCE MAP OF ALL PERTINENT SITES / FACILITIES BEING USED DURING THE TOURNAMENT
---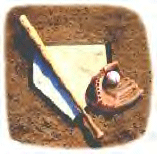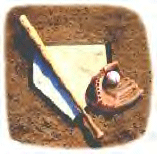 2014 Minnesota State Tournament Pairings

Printable Bracket in PDF Format
(updated with team names)

See table below for additional information on participating teams.


---
2014 State Tournament Participants:

Click on team names for Team's Roster and Season Statistics
(PDF files, approximately 50KB each: Get Acrobat Reader)
(Data is as submitted by each team manager;
differences in the type of data reported between teams is the result of
different reporting formats or the amount of information reported by team manager.)

Click on Post Number for Team Website

If your team has a new website, please e-mail the URL address for its inclusion above.

For inforrmation on American Legion Baseball in Minnesota, visit the Minnesota American Legion Baseball Home Page.
View the Most Recent Minnesota Statewide Coaches'/Media Poll
---

2014 State Tournament Game Schedule & Results

When possible, live stats for games at Field #1
(Eagan High School) will be available on line:
Link to Field #1 live game stats
PSB MN may be providing video webcasts of certain Division I State Tournament games
Please visit the PSB web site for the latest information on the webcast schedule.
(NOTE: The tournament itself has no control over which games PSB has elected to, and/or is able, to cover.)
If Game Date / # is highlighted, click on it to view the full box score and play-by-play narrative.

Tournament Team and Individual Statistics
(Through Monday, August 4, 2014)

Note: Every effort is made to try to ensure the accuracy of game box scores, play-by-play narratives and tournament statistics.
Discrepancies might exist, however, due to missing information and inconsistencies on some score sheets submitted to State Directors from each field.
(Also see the issues of the Gazette, below, for line scores and highlights of all games)

---

Line Scores & Highlights for Each Game,
Plus Tournament News and Stories:
(Use the "Back" button on your browser to return to this page from each issue of The Gazette.)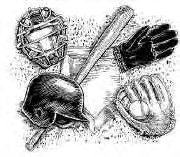 ---

2014 Regional Championship Tournament
The 2014 Central Plains Regional American Legion Tournament will be held as follows:
Central Plains:
Fargo, ND
Thursday, 8/7/14 - Monday, 8/11/14
Note: Under National's new Regional configuration, which went into effect in 2011, both the MN State Champ and the MN State Runner-up will compete in the Central Plains Regional in 2014.
Follow the action at www.legion.org/baseball! (National American Legion Web Site,
or visit the Fargo Host web page.

2014 World Series National Championship Tournament
The 2014 (88th) American Legion World Series will be held in Shelby, NC on
Thursday August 14, 2014 through Tuesday, August 19, 2014.
For more information on the National Tournaments, visit Shelby's official web site,
or take this link to the National American Legion Baseball Web Site.
---
2014 Division II Tournament Information:

The 28th Annual Division II Minnesota State American Legion Baseball Championship Tournament is being hosted by Luverne, Friday, August 1, 2014 through Sunday, August 3th, 2014. Visit the Division II Tournament through the following links:
Division II Tournament Web Page

Printable Division II Bracket in PDF Format
Make sure to Visit the Luverne web page
(also available through the DII tournament page, above)

The Central Plains Regional Tournament will be hosted by Milbank, SD: Thursday, August 7th through Sunday, August 10th.
---
2014 Junior LegionTournament Information:

The Annual Minnesota State Junior American Legion Baseball Championship Tournament is being hosted by Apple Valley, Tuesday, July 22, 2014 through Sunday, July 27, 2014.

Printable Junior Legion Bracket in PDF Format
(scores not yet available from tournament host)
---
Division I 2014 Sub-State Playoff Info & Results:
Beginning in 2013, while all teams continued to belong to, and compete in, their respective District Leagues, instead of participating in Sub/District playoff tournaments within each District, Division I teams were assigned to one of 15 Sub-State Playoff Tournaments being held around the state. Each Sub-State Playoff Tournament Champion will earn a berth in the 16-team Division I State Tournament; the State Tournament Host (Eagan) also receives a berth -- rounding out the field to 16 teams.
If schedule and/or score information is available on-line for a particular 2014 Sub-State Tournament, it is noted via the highlighted links below. As applicable, please also refer to the "Score Report Document" below, if updated brackets are not being received regularly from a particular Sub-State Tournament.
---
Related Links:
---
Copyright © 2014 by Tri-City Baseball. All Rights Reserved.
No content herein may be used or duplicated elsewhere without expressed permission.

Thank you for visiting our web site!
Gail Kalata, Web Site Designer & Volunteer