2011
Division I
Minnesota State
American Legion Baseball
Tournament Information
The Minnesota American Legion State Championship game between Eden Prairie and Lino Lakes (Centennial) was CANCELLED.
Heavy rain due to a severe storm left the field unplayable.

Eden Prairie was ultimately declared the champion by virtue of its 4-0 record in the tournament.
Lino Lakes (Centennial) is the runner-up with a 6-1 record.

Both teams advance to the American Legion Central Region Tournament in Dickinson, N.D. which begins later this week.


Congratulations to Eden Prairie, Lino Lakes and all participating teams -- as well as to Austin Malinowski of Lino Lakes, who was named the Outstanding Player of the 2011 MN State American Legion Baseball tournament. In addition, congratulations to the Minneapolis SW Lakers for bringing home the 2011 Sportsmanship Trophy!

And, congratulations, and thank you, to all teams who participated in another great season of MN American Legion Baseball !!
We hope to see you all next year!

Visit the Minnesota American Legion Baseball Home Page

---

Live Stats will be avaialable for the games
on Sunday and Monday !!!

LINK TO LIVE STATS
Courtesy of Edgewood College Athletics

LIVE STATS LINK FOR MOBILE DEVICES
Also Courtesy of Edgewood College Athletics

---

Proud Home of 4 National World Series Champions!
2003: Rochester A's
1999: Tri-City Red
1983: Edina
1943: Richfield


Last Updated: 8/1/11, 8:00 p.m.

Thank you for your patience.
We have been experiencing periodic internet connection issues at the field.

---
---
2011 Minnesota State Tournament Site/Dates:

The Annual Division I Minnesota State American Legion Baseball Championship Tournament is being hosted by Eden Prairie, Minnesota, Friday, July 29, 2011 through Monday, August 1, 2011.
Team check-in will take place on Thursday, July 28, 2011 at the Marriott Southwest Hotel, (5801 Opus Parkway, Minnetonka, MN 55343, 952-935-5500), between 12 Noon - 3:00 p.m. Members of the State American Legion Baseball Committee and the Eden Prairie Host Commitee will be present at the main entrance to help direct teams to the designated areas. Players and coaches are to be uniformed at check-in, so that team photographs can be taken at that time.

Photograph ordering information will also be provided at that time. In addition, team photographs may be ordered, after-the-fact, directly from the Eden Prairie Host Organization, by using this order form, which outlines cost and instructions.

The annual banquet will be held that evening (Thursday, July 28) at the Marriott Southwest Hotel, (5801 Opus Parkway in Minnetonka.) Doors open at 6:30 p.m., with dinner and program beginning at 6:45 p.m.

The keynote speaker will be Paul Molitor -- legendary local baseball hero, Hall of Fame member, and member of the Twins organization. In addition, raffle tickets will be available for sale during the banquet, for an array of exciting items. (Raffle drawings will be held at the end of the evening.) See the flyer below for more information.

Players (and up to 2 coaches) will be provided with tickets to the banquet by the Eden Prairie Host Committee.

Parents, family, friends and fans are welcome to attend. Tickets ($35 per person) may be purchased through the the link below, using a credit card: Tickets will then be available on a will-call basis at the registration table, outside of the main hotel ballroom.

Families, friends, and fans may book rooms at the tournament headquarters hotel, the Marriott Southwest, at a special tournament rate of $79.00 per night (plus taxes and any other special fees that might apply). Those wishing to do so should call the hotel at 952-935-5500 (or 1-800-228-9290) and ask for the reserved rate for "Legion State Tournament Parents." Or, click here to secure rooms at the discounted tournament rate, using the Marriott's on-line reservation system (the group code will automatically be applied, when using this link.)

IMPORTANT NOTE: Due to road construction near the interchange of US Highway 169 and Bren Road (exit for the Marriott Southwest hote), you are urged to check the Bren Road Interchange Project web site for the latest information regarding any detours that might be present.




---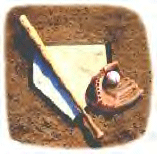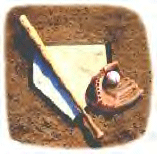 2011 Minnesota State Tournament Pairings

Printable Bracket in PDF Format


(To then return to this page, use the "back" button on your Internet Browser.)


---
2011 State Tournament Participants:

Click on team names for Team's Roster and Season Statistics
(PDF files, approximately 50KB each: Get Acrobat Reader)
(Data is as submitted by each team manager;
differences in the type of data reported between teams is the result of
different reporting formats or the amount of information reported by team manager.)

Click on Post Number for Team Website

Click on District Number for District Tournament Bracket/Results
(Use the "back" button on your internet browser to return to this page.)
If your team has a website, please e-mail the URL address for its inclusion above, as well as in a future Minnesoa team web links page.

For inforrmation on American Legio Baseball in Minnesota, visit the Minnesota American Legion Baseball Home Page.
View the Most Recent Minnesota Statewide Coaches'/Media Poll
(Final Pre-State Tournament results now available)

---

2011 State Tournament Game Schedule & Results

If Game Date / # is highlighted, click on it to view the full box score and play-by-play narrative.
(See the issues of the Gazette, below, for line scores and highlights of all games):

Tournament Team and Individual Statistics
(Through Monday, August 1, 2011)

Note: Every effort has been made to try to ensure the accuracy of 2011 game box scores, play-by-play narratives and tournament statistics.
Discrepancies might exist, however, due to missing information and inconsistencies on some score sheets submitted to State Directors.
(See the issues of the Gazette, below, for line scores and highlights of all games)

*If necesary, Losers of 23 and 24 could be switched from the originally scheduled teams so as to prevent prior opponents from playing each other again.
---

Line Scores & Highlights for Each Game,
Plus Tournament News and Stories:
Also check out American Legion Baseball coverage on
the UPPER DECK REPORT web site!
(Use the "Back" button on your browser to return to this page from each issue of The Gazette.)
---

2011 Regional Championship Tournaments
The 2011 Regional American Legion Tournament will be held as follows:
Central Plains:
Dickinson, ND
Thursday, 8/4/11 - Monday, 8/8/11
Note: Under National's new Regional configuration, which goes into effect in 2011, both the MN State Champ and the MN State Runner-up will compete in the Central Plains Regional in 2011.
Follow the action at www.legion.org/baseball! (National American Legion Web Site)

2011 World Series National Championship Tournament
The 2011 (86th) American Legion World Series will be held in Shelby, NC on
Friday, August 12, 2011 through Tuesday, August 16, 2011.
For more information on the National Tournaments, visit Shelby's official web site,
or take this link to the National American Legion Baseball Web Site.
---
2011 Division II Tournament Information:

The 22nd Annual Division II Minnesota State American Legion Baseball Championship Tournament is being hosted by Ely, Minnesota, Thursday, July 28, 2011 through Saturday, July 30, 2011. Visit the Division II Tournament through the following links:

Division II Tournament Site

2011 Bracket, in PDF Format
Visit the Ely Legion Baseball Site
(includes tournanent information and updates!)

The Central Plains Regional Tournament will be hosted by Viroqua, Wisconsin, August 4th - 7th.

---
Related Links:
---
Copyright © 2011 by Tri-City Baseball. All Rights Reserved.
No content herein may be used or duplicated elsewhere without expressed permission.

Thank you for visiting our web site!
Gail Kalata, Web Site Designer & Volunteer