2008
Division I
Minnesota State
American Legion Baseball
Tournament Information

Congratulations to Eastview, the 2008 Minnesota State American Legion Baseball Champ.
Eastview will represent Minnesota in the Central Plains Regional in Minot, ND.

Congratulations also to Eden Prairie, who will represent Minnesota in the Great Lakes Regional
in Chillicothe, Ohio as Minnesota's Runner-up, to 3rd Place Edina,
to all other participants in this year's Minnesota State Tournament,
as well as ALL teams across Minnesota who played American Legion Baseball this summer!

Additional congratulations go to Scott Lindner of Eden Prairie, who was named
the Outstanding Player of the 2008 Minnesota State Tournament,
and to North St. Paul, who was awarded the 2008 Father Moran Sportsmanship Trophy!
Follow the National Tournaments at www.baseball.legion.org!

Minnesota State Championship Game Score:


For inforrmation on the District structure in Minnesota, visit the Minnesota American Legion Baseball Info page within this site.
---


Proud Home of 4 National World Series Champions!
2003: Rochester A's
1999: Tri-City Red
1983: Edina
1943: Richfield



Last Updated: 8/16/08

---
---
2008 Minnesota State Tournament Site/Dates:

The Annual Division I Minnesota State American Legion Baseball Championship Tournament is being hosted by Burnsville, Minnesota, Thursday, August 7, 2008 through Sunday, August 10, 2008. Team check-in and photographs (1:30 - 3:30 p.m.) will take place on Wednesday, August 7, 2008 at the Burnsville City Hall, 100 Civic Center Parkway, Burnsville, MN).

The annual banquet will be held that evening (Wed., August 6), at the Airport Hilton, 3800 American Boulevard East, Bloomington, MN -- 5:30 p.m. social hour, 7 p.m. dinner. Parents, family, friends and fans of team members are welcome to attend. The keynote speaker is Dean Bowyer, retired Head Baseball Coach from Minnesota State University in Mankato. (Read about Coach Bowyer's career!) Contact the following regarding purchasing banquet tickets ($40 each), as well as State Tournament passes.

Ruth Vanderlaan: 952-890-8787



Burnsville AliMagnet: On County Rd. 11, 2 blocks north of County Road 42; Info on AliMagnet
Red Haddox Field (at Valley View Playfield): 9000 Portland Avenue South, Bloomington; Detailed Map/Info on Valley View
Memorial Park: 5181 160th Street East, Prior Lake Additional Info on Memorial Park

---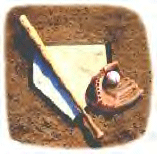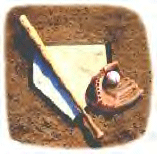 2008 Minnesota State Tournament Bracket:

Blank, Printable Bracket in PDF Format
Now Updated with Team Names & Scores!

(To then return to this page, use the "back" button on your Internet Browser.)


---
2008 State Tournament Participants:

Click on team names for Team's Roster and Season Statistics
(PDF files, approximately 50KB each: Get Acrobat Reader)
(Data is as submitted by each team manager;
differences in the type of data reported between teams is the result of
different reporting formats or the amount of information reported by team manager.)

Click on Post Number for Team Website

Click on District Number for District Tournament Bracket/Results
(Use the "back" button on your internet browser to return to this page.)
If your team has a website, please e-mail the URL address for its inclusion above, as well as in a future Minnesoa team web links page.
View the Most Recent Minnesota Statewide Coaches'/Media Poll
(Final Pre-State Tournament Results as of 8/3/08)
---

2008 State Tournament Game Schedule & Results



If Game Date / # is highlighted, click on it to view the full box score and play-by-play narrative.
(See the issues of the Gazette, below, for line scores and highlights of all games):

Tournament Team and Individual Statistics
(Through Sunday, August 10, 2008)

Note: Every effort has been made to try to ensure the accuracy of 2008 game box scores, play-by-play narratives and tournament statistics.
Discrepancies might exist, however, due to missing information and inconsistencies on some score sheets submitted to State Directors.

*If necesary, Losers of 23 and 24 could be switched from the originally scheduled teams so as to prevent prior opponents from playing each other again.
---

Line Scores & Highlights for Each Game,
Plus Tournament News and Stories:
(Use the "Back" button on your browser to return to this page from each issue of The Gazette.)
---

Three-Year Tournament Records (2005 through 2007)

---

2008 Regional Championship Tournaments
The 2008 Regional American Legion Tournaments will be held as follows:
| | | |
| --- | --- | --- |
| Central Plains: | Minot, ND | Thursday, 8/14/08 - Monday, 8/18/08 |
| Great Lakes: | Chillicothe, OH | Thursday, 8/14/08 - Monday, 8/18/08 |
Follow the action at www.baseball.legion.org! (National American Legion Web Site)

2008 World Series National Championship Tournament
The 2008 American Legion World Series will be held in Shelby, NC on
Friday, August 22, 2008 through Tuesday, August 26, 2008.
For more information on the Regional and National Tournaments, visit the official Shelby web site,
or take this link to the National American Legion Baseball Web Site.
---
Division II Tournament Information:

The 19th Annual Division II Minnesota State American Legion Baseball Championship Tournament is being held in Sacred Heart, Minnesota, Friday, August 8, 2008 through Sunday, August 10, 2008. Visit the Division II Tournament through the following links:



Division II Tournament Brackets:

2008 Blank Bracket, In PDF Format
---
Related Links:
---
Copyright © 2008 by Tri-City Baseball. All Rights Reserved.
No content herein may be used or duplicated elsewhere without expressed permission.

Thank you for visiting our web site!
Gail Kalata, Web Site Designer & Volunteer