Tri-City Blue
American Legion Baseball
---
"The Heart and Soul of the Tri-City Baseball Program ...
Over 20 Years of Excellence in the Celebration of America's Game"
Tri-City Blue is the true foundation in the family of Tri-City baseball teams -- around which the entire baseball program was built. Since it's establishment in 1986, many players, coaches, parents, Legionnaires, fans and community supporters -- past and present -- have contributed their time, effort, skills, spirit and loyalty to the team's success, leading to the Blue earning a 10th District Tournament Runner-Up title and a State American Legion Tournament appearance in 2000. It has truly been a team effort by all, and to all who have contributed -- you are saluted for your role in building such a consistantly strong program for the benefit of our youth. Because, beyond the baseball titles and records, a greater reward comes in watching these boys of summer grow and develop into young men -- and into the future leaders of our community. And especially to them -- the players of the past, present and future, who are truly the heart and soul of Tri-City Blue -- we bestow our gratitude and pride.
---
Rosters & Season Results, Year-By-Year
(as available)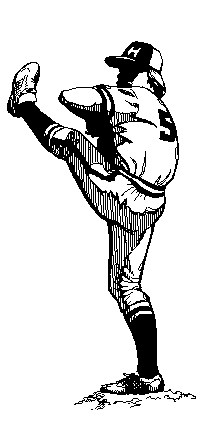 ---
More Tri-City Baseball Info ...
The History of American Legion Baseball in the United States

Baseball Trivia; Fun Facts and Tidbits
---
Tri-City American Legion Post #513
400 Old Highway #8 N.W.
New Brighton, MN 55112
Phone: (651) 631-1124
Fax: (651) 631-1359
If you have questions or need additional information about any Tri-City Legion programs or services, e-mail Tri-City Legion at info@tricitybaseball.org.
(Please note that, if you are submitting your e-mail in the evening or on the weekend, your e-mail might not be read until the next business day.)
If you have feedback on the contents of this site, if you find any errors or links that do not work properly, or if you have ideas or information to contribute to this site, e-mail the Web Designer at webdesigner@tricitybaseball.org.
Last Updated: 3/15/13
Copyright © 2000-2013 by Tri-City Baseball. All Rights Reserved.
No content herein may be used or duplicated elsewhere without expressed permission.
Thank you for visiting our web site!
Gail Kalata, Web Site Designer, Volunteer & TCB Groupie