Tri-City
American Legion Baseball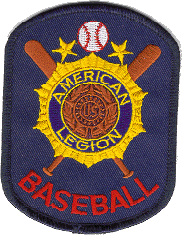 Proud Home of
Tri-City American Legion Post #513 has been the proud sponsor of American Legion Baseball since 1986, when the Tri-City team (now Tri-City Blue) commenced its inaugural season in the 10th District, which is Tri-City's home district within Minnesota's American Legion organization. Building upon that initial cornerstone, in 1990, in an unprecedented effort to preserve an American Legion Baseball program in neighboring communities, Tri-City crossed District lines and volunteered to take over the sponsorship of a second team, which was based in the Minnesota America Legion's 4th District. This team became known as Tri-City Red, a team which otherwise would have been disbanded entirely. In the years since the inceptions of these two teams, many Tri-City Legionnaires, players and coaches have not only worked to build a professional program, but have worked tirelessly to provide many more opportunties for area youth to play ball. As such, the Tri-City program has gained a great deal of respect, on both a state and national level, as an American Legion Baseball program of excellence.
For more information about each of the two Districts in which Tri-City participates, as well as information on American Legion Baseball programs in other Districts -- and on a state-wide basis (including a list of prior Minnesota State American Legion Baseball Champions and Outstanding Players), follow the link below:
American Legion Baseball
Code of Sportsmanship
I will:
keep myself fit,
keep the rules,
keep my temper,
keep a stout heart in defeat,
keep faith with my teammates,
keep my pride under victory,
keep a sound soul,
a clean mind,
and a healthy body.
The History of American Legion Baseball in the United States

Baseball Trivia; Fun Facts and Tidbits
Tri-City American Legion Post #513
400 Old Highway #8 N.W.
New Brighton, MN 55112
Phone: (651) 631-1124
Fax: (651) 631-1359
If you have questions or need additional information about any Tri-City Legion programs or services, e-mail Tri-City Legion at info@tricitylegion.org.
(Please note that, if you are submitting your e-mail in the evening or on the weekend, your e-mail might not be read until the next business day.)
For info or questions on Tri-City Baseball programs, e-mail baseball@tricitylegion.org.
If you have feedback on the contents of this site, if you find any errors or links that do not work properly, or if you have ideas or information to contribute to this site, e-mail the Web Designer at webdesigner@tricitylegion.org.
Last updated: 12/29/05
Thank you for visiting our web site!
Gail Kalata, Web Site Designer