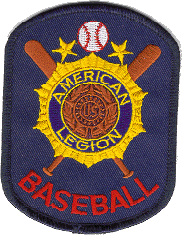 2011 Minnesota Statewide
American Legion Baseball
Coaches & Media Poll
(Division 1)
Last Updated: 7/26/11


---
Each week during the season, 15 respected coaches and analysts of amateur baseball from across the State individually choose their top ten Minnesota American Legion Baseball teams -- ranking the teams, from first through tenth place. Ten points are awarded to a team for a first place vote, nine for a second place vote, and so on, with a tenth place vote earning one point. The votes are tallied by a non-voting third party and forwarded to the Minneapolis/St. Paul newspapers each week for publication, as well as to a number of other newspapers in outstate Minnesota.


The Top Ten
(as of 7/24/11)
Week 8
FINAL Pre-State Tournament Poll
Team
Last Poll Position
This Poll Position
Total Points
1st Place Votes
Eden Prairie*
2
1
135
10
Burnsville*
1
2
124
Eastview*
4
2
124
5
Maplewood Green*
7
4
94
Bemidji*
11
5
51
Coon Rapids
3
6
47
Wayzata
8
7
45
Fergus Falls*
13
8
36
Lakeville North*
--
9
25
Lino Lakes* (Centennial)
20
10
24
*Earned 2011 Division I MN State Tournament Berth

Complete 2011 Poll Results
(Printable Version of Full Results each week, in PDF format)
Week 1: June 5, 2011
Week 2: June 12, 2011
Week 3: June 19, 2011
Week 4: June 26, 2011
Week 5: June 26, 2011
Week 6: July 10, 2011
Week 7: July 17, 2011
Week 8: July 24, 2011


2010 Poll Results
2009 Poll Results
2008 Poll Results
2007 Poll Results
2006 Poll Results
2005 Poll Results

2002 Poll Results
2001 Poll Results
---
Minnesota American Legion Baseball thanks the following publications and
organizations for their interest and partnership in publishing the
Statewide American Legion Coaches & Media Poll
| | | |
| --- | --- | --- |
| Minneapolis Star Tribune | St. Paul Pioneer Press | St. Cloud Times |
| Fargo Forum | Duluth News | Rochester Post Bulletin |
| Mankato Free Press | Brainerd Daily News | Winona Daily News |
| Sun Current | Bemidji Pioneer | Let's Play Softball and Baseball |
| New Ulm Journal | Grand Forks Herald | Play Ball Minnesota! (MN Twins) |
| District 1 Scores Website | Lillie Suburban Newspapers | This Week Newspapers |

Additional publications that wish to be added to the Poll Results Distribution list
should e-mail their contact information, including fax number to webdesigner@tricitybaseball.org.
---


Visit the Gopher Glassic Website



Expanded to 66 teams (from 48) and to 11 sites (from 8) for 2011 !!
The largest Legion Tournament in the nation, and it all can be found in the Twin Cities!

Make sure to Visit the new MN State Legion Home Page too!

---
Tri-City American Legion Post #513
2168 Rice Creek Road
New Brighton, MN 55112
| | |
| --- | --- |
| | For info or questions on Tri-City Baseball programs, e-mail info@tricitybaseball.org. |
| | If you have feedback on the contents of this site, if you find any errors or links that do not work properly, or if you have ideas or information to contribute to this site, e-mail the Web Designer at webdesigner@tricitybaseball.org. |
Copyright © 2000-2011 by Tri-City Baseball. All Rights Reserved.
No content herein may be used or duplicated elsewhere without expressed permission.
Thank you for visiting our web site!
Gail Kalata, Web Site Designer